Munro Tech Spotlight: Presidium Part Three – RevoTherm® Applications
In this final post of our Tech Spotlight series featuring Presidium and its innovation, RevoTherm®, we're sharing the material's potential applications and markets.
There are a number of markets where RevoTherm® is applicable, including: automotive aftermarket; agricultural; aerospace; construction; electric vehicle; heavy truck; recreational; RV/ specialty vehicle; marine; infrastructure; windpower; and more.
When it comes to the transportation industries, such as automotive aftermarket and heavy truck, lightweighting has become a big topic and a critical differentiator. In the heavy truck industry, for example, RevoTherm® can reduce the weight of key components, such as body panels, air design pieces, and other large parts by as much as 30% compared to traditional fiberglass composites, or up to 80% as compared to steel; while maintaining their structural integrity.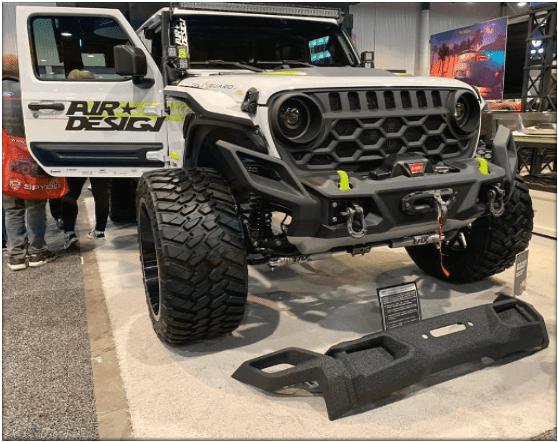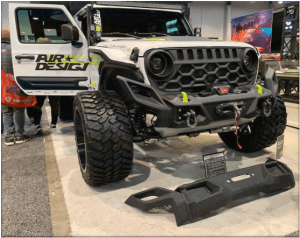 The same can be said for the agriculture and construction industries. For example, farm operators don't want heavy equipment that will bog down the field. They want to lightweight as much as possible. At the same time, OEM's are looking to reduce fabricated metal parts that are costly and labor-intensive.  As compared to other resins, RevoTherm®, because of its inherent strength, has the potential to make parts lighter by downgauging the part geometry or by reducing the amount of fiberglass reinforcement.  In some instances, RevoTherm® is strong enough that it can be used without any reinforcement at all.  It can also be used in many cases to replace fabricated metal parts.  RevoTherm® can also be made into structural foams to further support cavities like beams, pillars, and sandwich boards without adding significant weight.
RevoTherm® also has application potential in the marine industry, which utilizes quite a bit of fiberglass. And, as many of you know, current polyester fiberglass composites have low impact strength and cracks quickly lead to exposed fibers and delamination, as is often seen with hatch doors. RevoTherm® is able to produce stronger parts both in terms of impact and resin to fiber adhesion.
These are just a few of the many ways RevoTherm® can revolutionize the composites industry, as well as the products and processes of many others.
Thanks for following along in this Tech Spotlight series. You can view part one here and part two here.
For more information on Presidium, visit: https://www.presidiumusa.com/.