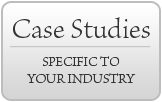 Munro & Associates has been privileged to work on various defense aircraft, vehicles, missiles, ships, specialty items and systems over several decades. Munro has also crafted special design and manufacturing tools unique to the defense industry, such as the Design Profit MRL® analysis, auditing and compliance software and the Affordability Producibility Roadmap®. No stranger to R&D and new concept design, Munro has helped defense companies achieve excellence, reducing cost, weight and time to market, while increasing quality and reliability in the field.
Several of Munro's redesigns have caught the attention of generals and officials, and garnered the respect and praise from several of the countries patriots. Quite literally, Munro's Lean Design® process has been at the root of taking non-optimal/functional designs to performance reliable goods. Munro is dedicated to the pursuit of innovation in the defense community, bringing increased function, safety, accuracy and reliability to the troops who defend our nation.
Munro has been afforded several awards and commendations from the defense community and seeks to continuously improve the industry wherever possible.
Some of the services that Munro & Associates provides to the defense industry are:
Product Concept Development
Ground Vehicle Sub-Systems Packaging and Sub-System Design
Aircraft Sub-Systems Packaging and Sub-System Design
Ship Board Sub-Systems Packaging and Sub-System Design
Component Design and CAE Analysis to Support Sub-System Design
Design Optimization-Ground Vehicle, Aircraft and Ship-Board Product Applications
Design Change to Reduce Weight and Acquisition Cost
Design Change to Optimize System Functionality
Design Change to Overcome Durability and Sustainability Issues
Process Optimization and Process Redesign-Agencies and Contractors
Manufacturing Processes
Product Development Processes
Material and Service Acquisition Processes
Lean Design and Manufacturing Training
Classroom Training on Lean Concepts and Methods
Organization and Leadership of Workshops to address Lean Methods through review of a specific subsystem designs for reduction in design complexity and cost
Provision of proprietary Munro Design Profit® software for client in-house design and process optimization study and implementation
Order of magnitude investment and variable cost study for directional decision making
Detailed "Should Cost" analysis of investment and variable costs, at any production volume, irrespective of venue of manufacture
Reconciliation of Acquisition Costs
---
---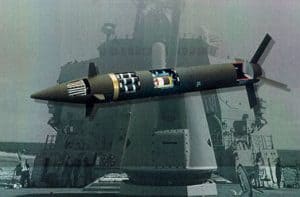 18 Year Problem Solved in 4 Months
50% Reduction in Weight
72% Reduction in Cost
"Munro's Lean Design® is not just a process; it is an extension of the War Plan!"Daniel F. Cheeseman, Engineering Director, Senior Fellow, Raytheon Missile Systems