The global business climate is changing; with our focus on becoming leaner not only relegated to design and manufacturing, but our energy consumption as well. Reduction of energy consumption is currently driving the aerospace, automotive, and consumer electronics industries and the general infrastructure of today's world. With new legislation creeping forward from all areas of the map, and the price of energy ever increasing, you can't afford to not invest in a greener future for your company.
Munro & Associates provides many green solutions to their customers, from helping your team create more sustainable designs or sustainability studies on your products, to energy reduction strategies on the manufacturing floor.
From a re-design and new product design perspective, Munro can show you how making certain design changes using different materials or new technologies that your company can save on energy performance, CO2 and other environmental pollutants, all while saving money! Making a product more recyclable, cleaner, serviceable, or energy efficient does not necessarily have to result from product performance compromise or profit stagnant tactics. Moreover, these same tools can also be used to reduce weight and "time to market " while increasing quality.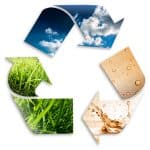 Munro can also help your company save money more immediately by using Energy Audits or Management programs. An Energy Management Program is a comprehensive cultural shift towards energy conservation and energy cost savings at a company. It involves training your staff in a set of rules and guidelines while developing reasonable and measurable goals and using metric capturing tools such as action checklists, scorecards and software that creates an average savings of 10-25% of energy consumed.
Find out how Munro can help you operate green.