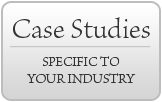 Machine, tool, die, and mold making companies can take advantage of Munro's years of "on the floor" manufacturing experience at a variety of shops ranging from Tier 3 to OEM, from 5 to 5000 employees. As Sandy Munro started off as a tool maker himself, our company intrinsically understands the inner workings of a smooth running shop and the importance of shop floor ingenuity.
Munro offers various types of Lean Manufacturing, Six Sigma, and Lean Design® plant optimization, assessments, workshops and training.
Our workshops are like an intensive "boot camp" where in the training we will begin to immediately work with your team to map your current state, identifying common and hidden obstacles, all while introducing new ideas and beginning the Kaizen process. Within the first few days, the team will come up with a concrete, tangible, game plan that is custom created for your business. Our consultants will then physically lead your team through the process of implementing these systems on the shop floor. When we finish with your shop, you will have definite, tangible, profitable results.
"The Lean Design training was eye opening… We believe now that as we master these new skills, that the process will become faster and easier and save our boss money."Dereck Chartrand, Platinum Tool
For Mold Makers, we also offer our Lean Design® workshops and training which helps to re-examine how to optimize traditional techniques while adding new concepts and technologies. We also help with customer negotiation of standards and logistics as well as offer insight into costing and finance issues.
So what type of results will you achieve? On average, Lean Manufacturing implemented on a Tool, Die or Mold shop results in a 5% – 30% increase in productivity which goes to the bottom line. Lean Design implemented on a Mold, will result in a 5% – 30% reduction in cost / increase in profit. These are consistent and accurate results for your industry. Nothing inflated.
Some of the services that we regularly provide MTDM companies are:
Process Optimization and Process Redesign
Assessments
Manufacturing Processes
Product Development Processes
Material and Service Acquisition Processes
Lean Manufacturing and Lean Design® Training
Classroom Training on Lean Concepts and Methods
Organization and Leadership of Workshops to address Lean Methods through review of a specific system design for reduction in design complexity and cost
Review and redesign of internal systems flow from a personnel and procedure perspective
Provision of proprietary Munro Design Profit® software for client in-house design and process optimization study and implementation
Design Optimization to reduce complexity, cost and weight in Mold making applications

Competitive Industry Benchmarking
---
"We (Active Burgess) received much more than we anticipated. Because of your hard work and commitment, we will definitely have you come back for another two weeks."Mike Bragagnolo, President, Active Burgess