Vice President – Business Development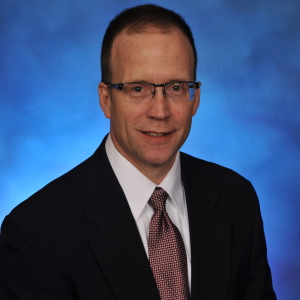 Michael rejoined Munro & Associates in March 2020 from a "sabbatical" at Fiat Chrysler Automobiles (FCA) where he was most recently the program manager for the 2020 Jeep Wrangler 3.0L Diesel version of the 2019 Motor Trend SUV of the Year, and the launch manager for the 2015 Dodge Challenger / Charger / Chrysler 300 vehicles.
Prior to Michael's work at FCA, Michael was a leader in the application of Lean Design methods, Michael offered Munro & Associates, Inc.'s clients practical experience in re-designing products for profitability and serving as a catalyst for implementing "Lean" principles.
Through hands-on projects, and twenty-one years of workshop facilitation, Mike is a leader in applying Lean Design principles and the six sigma based Quality Report Card™ to help clients realize increased profits, time-to-market reductions and quality improvements. His innovative leadership has helped generate a total of $118 million in additional profits for Munro clients. Mike has consulted with such companies as: Chrysler, Cirrus Design, ThermoKing, Bell & Howell, ADIC, Wagner SprayTech, Rolls Royce Jet Engines, Rover Group, General Motors, Ford, Harley-Davidson, McDonnell Douglas, Hamilton Beach, Whirlpool, Grove Crane & Manlift, ITT Automotive, Kelsey-Hayes, Motorola, Xerox, Com-Dev, Systems & Electronics Inc., GEC Marconi, National Crane, Tektronix, Primex Aerospace, Visteon, Club Car, Kenworth Trucks, AlliantTech Systems, New Piper Aircraft, and Boeing.
Mike has been invited to lecture for the United States Military Academy at West Point, the University of Michigan, Michigan State University, Eastern Michigan University, Massachusetts Institute of Technology, Society of Manufacturing Engineers (SME), Society of Concurrent Engineering (SOCE), Society of Automotive Engineers (SAE), and Management Roundtable conferences. Mike is a member of the SAE.
Mike joined Munro & Associates, Inc. in 1994 from General Motors at General Motors' Vehicle Launch Center in Warren, Mich. As an engineering specialist on the Lansing Automotive Divisions DFM strategy team, he implemented a standardized DFM process for a variety of automotive components and led numerous cost saving projects for several automotive systems.
From 1990 to 1992, Mike worked at GM's Design For Manufacturability Knowledge Center at the GM's Technical Center in Warren. In this role, he planned, coordinated and facilitated numerous DFM workshops. He also has published an article, "DFM: How To Get Started", for the Society of Manufacturing Engineers. In 1988, Mike joined GM as an engineering specialist responsible for variation analysis.
Prior to this, Mike worked at Vector Research, Inc. from 1984 to 1988. There, he was a key player in the development of the Decision Support Experimenter (DSE). This system provided U.S. military action officers with the ability to quickly evaluate the impact of congressional budget cuts on the readiness level of the U.S. Armed Forces.
Mike holds a Bachelor's degree in computer science from Wayne State University in Detroit and a Master of Science degree in industrial technology from Eastern Michigan University in Ypsilanti, Michigan. A native of Warren, Michigan, he currently resides in Shelby Township, Michigan with his wife and three daughters.