"We stepped aside and let Munro lead to make sure we were thinking outside the box."Phil Tralies, President & CEO, Club Car, Inc.
On time and on budget – these are the goals of every product launch team everywhere, yet how many actually achieve this goal?
Whether your project is large or small, our complete project lifecycle capabilities and experience, help you to plan, design, cost, benchmark, build, upgrade, expand, modernize, renovate, retool, optimize, manage supply chain and operate infrastructure and facilities.
As a result, we increase efficiency, improve speed to market, resolve stakeholder concerns, streamline complex project delivery issues, successfully implement first-generation technologies, maximize scope within cost constraints, and create lasting value for your enterprise.
The Wall Process®
The Wall Process® is an advanced visual project and risk management tool that unites design, engineering, manufacturing, and finance to help new projects and redesigns deliver on time and on cost by identifying and solving root cause problems before they fester throughout the product development process. The simple color coding system and score cards makes for instant and unapologetic pinpointing of current pressing issues; making for fast and comprehensive executive overview.
Due to the Wall Process®'s visual nature, it prevents different departments hiding or hoarding information critical to planning and development while creating a knowledge sharing system that is vastly superior than what exists in many manufacturing companies today. The synergy for improvements that this system brings to the table allows process and manufacturing to contribute early in the design phase while fostering and nurturing communication between all stakeholders in the project. This in turn forces down cost and weight while driving higher quality and eliminating hidden engineering or manufacturing issues before they are realized in production. In short, the Wall Process® makes the whole team accountable so that no one can hide or play the blame game, while creating a superior product that every department is happy with and satisfies the bottom line.
Lean Tiger Teams
This solution involves one or a couple of our core experts working with a group or several groups in your company to collectively innovate your product or your manufacturing systems. One of the key roles Munro plays in program management is to establish a Lean Design® mindset and strategy. The Lean Design® methodology and toolset has saved our customers billions of dollars and launched many next generation, market driving products throughout the world of manufacturing. We will introduce your team to both new tools such as Design Profit®, Wall Process® and the Quality Report Card®, but also to new technologies, materials and processes that we have gathered from around the globe. Technology cross pollination is key to our process, leading to a database of technologies ranging in the many terabytes.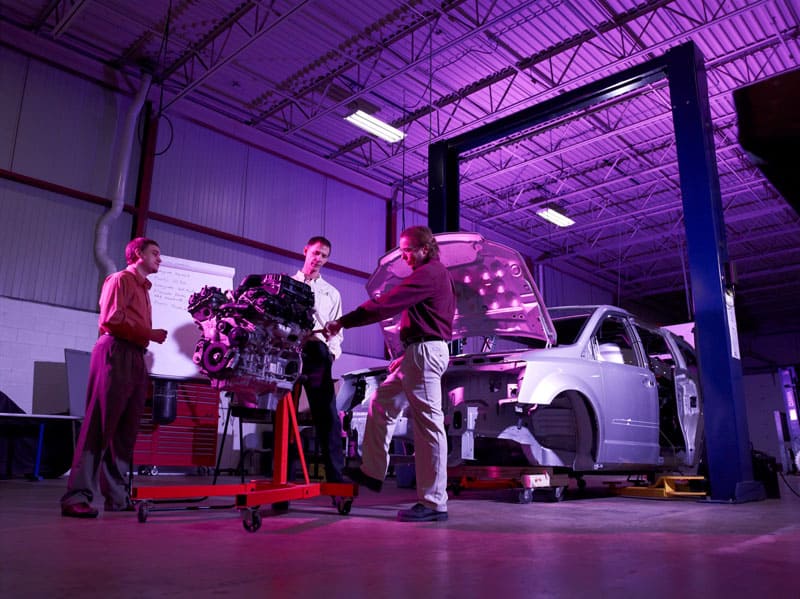 On the manufacturing side, from to Kaizen (incremental change) to Kaikaku (radical change), from operational improvements to new plant builds or moves, our seasoned team will work with your manufacturing and executive staff to understand your near and long term goals and to strategize and implement the most optimized solution that also falls within budget.
Turn Key Solutions
Munro can be used as either an internal or external source in order to suit your companies project resource needs. Whether tackling manufacturing operations, new product design, benchmarking or supply chain management, our team will work with yours to create a seamless solution that takes the regular burden out of new process, product and culture change that are generally inherent when a new project is launched.
Munro will develop the schedule plan and budget, search and assist in the selection of technical and design resources, and provide team leadership in the product definition stage and on-site guidance for technical design staff. Furthermore, we will provide assistance in supplier search and RFQ management, defining plant layout and material logistics, and facilitate mechanical prototype assembly. As the program management lead, Munro will provide assistance in pre-production through to product launch.
Munro is also often hired to program lead problematic semi-external suppliers to properly vertically integrate and comply with best practices expected from their Primes.