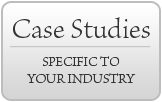 Munro & Associates has had a long history in the Automotive Industry, working on pivotal new launches and redesigns for most of the worlds OEM's (Primes) as well as a vast global array of Tier 1 and Tier 2 suppliers.  As such, innovation and paradigm shift has been a consistent output for several decades.
Munro & Associates provides a wide range of tools to its automotive customers including:
"Chrysler is attacking manufacturing issues at the design level using Munro & Associates' tools and the Wall Development Process"Ron Harbor, Oliver Wyman
Specializing in tools and services such as the Wall Process® that help create "on cost" and "on time" production for our customers, Munro imbues confidence into new product launches and is consistently able to mitigate risk in an ever changing industry.  The Quality Report Card (QRC), further helps our customers accurately predict and solve not only future warranty issues, but also predict the cost of poor quality drivers.
Having more than 100,000 square feet of teardown benchmarking and reverse engineering space affords Munro's customers consistent and accurate costing and advanced benchmarking to carry out "best of best" studies and real world engineering comparisons.  Clients can receive material, structural, cost, weight, quality, labor, MRL, performance, sustainability, manufacturability and serviceability comparisons as well as any other specific metric that is desired.
Industry leading software tools such as Design Profit® allow our customers to create realistic industry benchmarks and business cases whether in a re-design or new concept design phase to properly gauge where they are in respect to their competition and to make informed decisions based off of detailed metrics on how to proceed to maximize profit and minimize waste.
Munro & Associates has been involved with hundreds of Lean operations improvements, plant layout, new plant build, plant moves and consolidations across the globe.  We offer our clients a level of risk management and dependability due to its long pedigree of Lean that is wholly unique to the industry.
If you have to be confident about a new product launch, if you are on the line for correcting a design, manufacturing or warranty problem or even if you just want your team to stand out for innovation while achieving time and cost reduction, then these tools are a must.
Some of the services that Munro provides the automotive community are:

"Munro's input was invaluable for getting the MINI into production with high value and quality"Nick Stephens, Rover Engineering Boss
Business
Product / System / Component
Process
Manufacturing Facilities
Design / Product / Process Optimization
Standardization Planning
Producibility
Quality Improvements
Lower Total Accounted Cost
Improved Customer Delight
Reliability
Manufacturing process
Wall Process – Similar to the Toyota Obeya Program, Munro's Wall has been a very effective tool to ensure that programs stay on track with cost, weight, labor hours, Quality etc.
Order of Magnitude" Cost Estimating
Bottom Up, "Should Cost" Analysis, Recurring and Non-Recurring Costs
Total Ownership Cost Modeling
Cost Reduction Programs
Assessment Tools
Design Profit® – is an analytical tool that encompasses the entire product development process.  The tool maps each part, tool and operation in your design to highlight value and non-value added parts and processes to discover all forms of waste
Manufacturing Readiness Level (MRL) – is a standardized measurement of manufacturing maturity and risk for a given technology solution
---
---
Autoline Televison
"Over the years I have watched Munro & Associates apply their knowledge to all kinds of companies. This really demonstrates that the lessons they're teaching are applicable to many kinds of design in many different industries"John McElroy, Host
"Munro's services contributed to a 25% reduction in Engineering Hours Per Vehicle on our "C" segment program" (EHPV is a measurement of value added hours required to assemble a vehicle)
Larry Lyons, Vice-President, Front Wheel Drive Programs