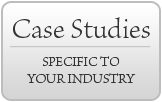 From food processing companies to motorcycles, oil rigs to toys, furniture to backscatter radar devices, Munro & Associates has worked in virtually every industry and our pedigree of commitment to providing our clients with the most cutting edge services in design and manufacturing can be seen in the many quality products our customers produce around the globe.
"If your company manufactures products in any industry sector, chances are, we can help your team to achieve reductions in parts, weight, complexity, and manufacturing time, while increasing quality and speeding time to market. Using our unique methodologies and tools, such as Design Profit®, Lean Design®, Wall Process® and Quality Report Card® as well as time tested lean manufacturing and Kaikaku tools, our team works with yours to assess, analyze, redesign, cost, innovate and improve any part of your operations.
"It was a smart move to bring in our friends from Munro and Associates."Anthony Fabiano, President and CEO,
American Science and Engineering
From reverse engineering and benchmarking to supply chain management, find out what Munro can help your team achieve.
Some of the services that we regularly provide companies are:
Product Concept Development
Complete new or redesign or desired products
Systems packaging and design
Component Design and CAE Analysis to support System design and development
Design Optimization of any devices to reduce complexity, cost and weight
Diagnostic
Structure
Delivery
Systems related
Process Optimization and Process Redesign-Agencies and Contractors
Manufacturing Processes
Product Development Processes
Material and Service Acquisition Processes
Lean Design and Manufacturing Training
Classroom Training on Lean Concepts and Methods
Organization and Leadership of Workshops to address Lean Methods through review of a specific System designs for reduction in design complexity and cost
Review and redesign of internal systems flow from a personnel and procedure perspective
Provision of proprietary Munro Design Profit® software for client in-house design and process optimization study and implementation
Order of magnitude investment and variable cost study for directional decision making
Detailed "Should Cost" analysis of investment and variable costs, at any production volume, irrespective of venue of manufacture
---
---
American Science and Engineering, Inc.
Z Backscatter Van Receives Frost & Sullivan Homeland Security Product of the Year Award
| | |
| --- | --- |
| Parts count reduction | 81% |
| Assembly time reduction | 48% |
| Steps & Operations Reduced | 82% |
| Total Cost Improvement | 46% |