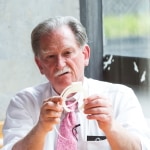 Sandy Munro
Chief Executive Officer
Sandy Munro is a hands-on, self-made American businessman and owner of Munro & Associates, Inc. He is known as an extraordinary innovator and famous for his Lean Design® methodology, which has helped many major OEM's catapult their products to market domination.
---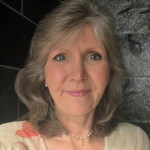 Susan Okray (BSME, MBA, MEMS, DEMS)
Chief Operating Officer
Susan is the Chief Operating Officer of Munro & Associates, Inc. where she manages the technical side of Munro including the oversight of the day-to-day operations, business development activities, and execution of Munro's strategic growth plan.
With more than 30 years of engineering and program management experience, having worked in all stages of product development, from advanced engineering to product launch, Susan brings a wealth of experience and knowledge to Munro & Associates' clients.
---
Cory Steuben (BSME)
President
Cory Steuben was appointed to President of Munro & Associates in January of 2020. In less than two years, Cory has guided Munro & Associates through the tumultuous Covid-19 pandemic and has set the company for future stability and growth.
Cory Steuben's career with Munro has spanned dozens of industries with proven results on hundreds of projects. In 15 short years Cory has progressed from Kettering Co-Op to President. Cory is a frequent speaker on EV topics and is the producer and director for "Munro Live".
---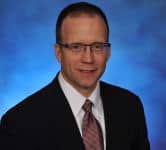 Michael Oakes
Vice President – Business Development
Michael rejoined Munro & Associates in March 2020 from a "sabbatical" at Fiat Chrysler Automobiles (FCA) where he was most recently the program manager for the 2020 Jeep Wrangler 3.0L Diesel version of the 2019 Motor Trend SUV of the Year, and the launch manager for the 2015 Dodge Challenger / Charger / Chrysler 300 vehicles.
Prior to Michael's work at FCA, Michael was a leader in the application of Lean Design methods, Michael offered Munro & Associates, Inc.'s clients practical experience in re-designing products for profitability and serving as a catalyst for implementing "Lean" principles.
---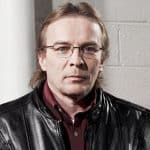 Al Steier
Director, Benchmarking Innovation Center
Al Steier is the Director of the Benchmarking Innovation Center at Munro & Associates managing and overseeing all associated activities including benchmarking, reverse engineering, cost assessments, and cost model development. With more than 35 years' experience in product service, manufacturing, and engineering Al brings a diverse set of skills from various industries from hearing aids to fighter jets to Munro & Associates' clients.
---