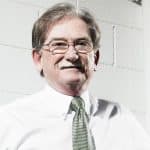 Sandy Munro
Chief Executive Officer
A frequent speaker and advisor to some of the world's top manufacturing executives on implementing cultural change and integrated product development strategies, Sandy Munro offers his clients a wealth of perspective and a penchant for technology transfer. Although he began his career in the automotive industry and has worked extensively with global automakers and key Tier One suppliers, his experience and insight cuts across virtually every segment of the manufacturing industry.
---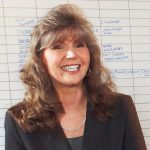 Susan Okray (BSME, MBA, MEMS, DEMS)
Chief Operating Officer
Susan is the Chief Operating Officer of Munro & Associates, Inc. where she manages the technical side of Munro including the oversight of the day-to-day operations, business development activities, and execution of Munro's strategic growth plan.
With more than 30 years of engineering and program management experience, having worked in all stages of product development, from advanced engineering to product launch, Susan brings a wealth of experience and knowledge to Munro & Associates' clients.
---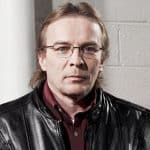 Al Steier
Director, Benchmarking Innovation Center
Al Steier is the Director of the Benchmarking Innovation Center at Munro & Associates managing and overseeing all associated activities including benchmarking, reverse engineering, cost assessments and cost model development. With more than 35 years' experience in product service, manufacturing and engineering Al brings a diverse set of skills from various industries from hearing aids to fighter jets to Munro & Associates' clients.
---
U.S. and Worldwide Corporate Bios
Munro & Associates have assembled some of the greatest engineering, benchmarking, manufacturing and costing teams on the planet. Find out more about their backgrounds, credentials, and accomplishments by clicking on their names below.
A PDF viewer such as Adobe Reader is required. Download it here.
Jordan P. Arocha
Sr. Benchmarking Consultant
Jennifer Atkins
Benefits Coordinator
James D. Blocker
Sr. Master Lean Design® Consultant
John Boyle (BSME, MIE)
Sr. Master Lean Design® Consultant
Michael Bruhl (BBA)
Network Administrator
Andrew Cardoni (BAM)
Sr. Software Developer
James R. Carroll (BSME, MBA)
Sr. Master Costing Consultant
Anthony DeLoy
Sr. Lean Design® Consultant
Matt Doehring
Purchasing Agent
Michael R. Donoghue (BSME, MMS)
Sr. Master Lean Design® Consultant
Mark Ellis
Sr. Director of Special Projects and Battery Consultant
David D. Foreman
Vice President of Defense
Chris Fox (BSME)
Sr. Benchmarking Consultant, Lead
Stuart Grant (BSME)
Benchmarking Consultant
Michael M. Griffin
Electrical & Electronic Costing Consultant
James R. Hadley (BSME, MME)
Sr. Master Lean Design® Consultant & Costing Lead
Anoop Halki (BSME, MME)
Master Lean Design® Consultant
Stephen D. Handley (IE, MS)
Sr. Master Lean Design® Consultant
Kevin Harty
Sr. Benchmarking Consulant
Denise Jones
Administrative Assistant
Greg Jones (BSc.ID)
Sr. Master Lean Design® Consultant
Jacob C Kranz (BSCS)
Sr. Software Developer
Kenneth J. Kutler (BA)
Sr. Master Lean Design® Consultant
Maggie Juan Lang (BBE, MMC, MStat)
Sr. Statistician
Benjamin Lindamood (BSME)
Sr. Benchmarking Consultant, Lead
Nithin Manivannan (BSME, MIE)
Master Lean Design® Consultant
Sandy Munro
Chief Executive Officer
David Oberholtzer (BSME, MBA)
Sr. Master Lean Design® Consultant
Susan Okray (BSME, MBA, MEMS, DEMS)
Chief Operating Officer
Danielle Rueter (BSCE, MSIE)
Sr. Costing Consultant
Tylor C. Schlink (BSME)
Sr. Benchmarking Consultant
Tabatha D. See (BAC)
Chief Financial Officer
Darian See-Bliemeister (BSc)
Accounting Coordinator
Tim Shaw (AAS)
Sr. Master Lean Design® and Lean Manufacturing Consultant
Sid Siddiqi (BSc, MSE)
Aviation Technology Design and Development Consultant
Bill Sprague (BSIE, MBA)
Sr. Master Lean Design® Consultant
Al Steier
VP of Technology
Cory Steuben (BSME)
President
Scott Stutzman
Benchmarking Consultant
Richard M. Szajewski
Sr. Benchmarking Consultant
Mike Tracy (PE)
Director of Lean Manufacturing
Chief of Munro Automation Group
Víctor Treviño (BSME)
Benchmarking Consultant
Toshita Valluri (BSME, MME)
Sr. Benchmarking Consultant
Yanming (Patton) Wang (BSAM, MME)
Sr. Master Lean Design® Consultant
Rick Weiss (BSAE, MSM)
Sr. Airspace & General Aviation ADS-B Systems Consultant
Sisi Wessendorf
Project Coordinator
Andrew C. Whitaker (BBA)
Sr. Lean Design® Consultant
Shunjie (Jay) Yin (BSME, MME)
Sr. Master Lean Design® Consultant
Wendy Wanjie Zhu (BAM, MSS)
Costing Statistician Consultant