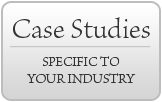 From computers, television, video game consoles, avionics, defense, auto, medical and numerous household devices, Munro & Associates has a vast history of helping to design or redesign various electronics and their respective enclosures and components to find optimal manufacturing alternatives to current designs while reducing cost and increasing quality.
No matter what industry the electronics find themselves in, we work with your team to holistically evaluate the integrated system including the printed circuit board assembly (CCA, PCB, PCA) interconnects and electromechanical interfaces, component optimization, control panel, wire harnesses, motors, valves, etc. and then analyze the system as a whole to reduce parts, cost, weight and complications while optimizing the manufacturing process, both mechanical and manual.
Using Lean Design® and Design Profit®, we capture your data and processes and provide your team with multiple costing and redesign scenarios built into our business case software in order to accurately make informed design decisions. Our years of experience in other industries, has also exposed us to many unique processes and technologies, which our team can infuse into your new design.
On the manufacturing side, we can help to optimize your facilities for quick change over on new and existing lines and mitigate cost and risk associated with quality issues found in your current manufacturing process.
We also house 100,000 square feet of reverse engineering and competitive benchmarking facilities, to help our customers see where they stand next to their competitors in order to give direction how they can better compete and evolve.
Some of the services that we regularly provide companies are:
Product Concept Development
Complete new or redesign or desired products
Systems packaging and design
Component Design and CAE Analysis to support System design and development
Design Optimization to reduce complexity, cost and weight
Diagnostic
Structure
Delivery
Systems related
Process Optimization and Process Redesign-Agencies and Contractors
Manufacturing Processes
Product Development Processes
Material and Service Acquisition Processes
Lean Design and Manufacturing Training
Classroom Training on Lean Concepts and Methods
Organization and Leadership of Workshops to address Lean Methods through review of a specific System designs for reduction in design complexity and cost
Review and redesign of internal systems flow from a personnel and procedure perspective
Provision of proprietary Munro Design Profit® software for client in-house design and process optimization study and implementation
Order of magnitude investment and variable cost study for directional decision making
Detailed "Should Cost" analysis of investment and variable costs, at any production volume, irrespective of venue of manufacture
---
"Munro delivered an analytical approach that drove our engineers to find design alternatives with metrics to validate the merit for these ideas. It pushed our engineers out of their "design as usual" comfort zone. The end result was a design that can be built for less than the original production cost goal, fit in a smaller space, and is more producible. With the improved product, several new markets have opened."Michol R. Fletcher, Director of Programs, CES,
DRS Test & Energy Management