From elevators to commercial air conditioning units, from hand tools to heavy mining machinery, Munro boasts a wealth of experience in the industrial equipment sector.
Whether your company produces medium run product lines down to low or even one run products, Munro has helped its industrial and heavy industry customers save significant money in new product design or redesign endeavors. Using our industry leading tools, such as Lean Design®, Design Profit®, Wall Process® and the Quality Report Card®, Munro consistently reduces cost, weight, complexity, and quickens time to market. Combining our industry varied experience with your own team and using technology transfer that evaluates materials and new processes, our customers regularly achieve innovation in a tough industry.
In addition to design services, Munro has also helped save several large equipment manufacturers millions of dollars with lean operational improvements and supply chain strategies; which in an industry that makes the largest products in the world, is essential.
As the variety of heavy industry producers are narrowing down in several sectors, design, cost and competitive benchmarking is becoming a staple. In over 25 years, no job has been too big or tough for our reverse engineering and benchmarking teams to handle.
Some of the Industrial companies that have chosen Munro as a partner include Baker Oil Tools, Ballard, Carrier, Dresser, General Electric, Graco, Grove Crane, Ingersol Rand, Oldenberg, Otis Elevators, Bradken, Samsung and Trane. Large printing presses, flywheel power units, nut runners, train cars, sewage pumps, valves, air compressors, escalators, fuel cell generators, dies, chip cutters, assembly tools, welding machines, oil well head safety valves and undersea oil pumps are a few of the items that the Munro team has tackled in the past.
Some of the services that we regularly provide companies are:
Product Concept Development
Complete new or redesign or desired products
Systems packaging and design
Component Design and CAE Analysis to support System design and development
Design Optimization to reduce complexity, cost and weight
Diagnostic
Structure
Delivery
Systems related
Process Optimization and Process Redesign-Agencies and Contractors
Manufacturing Processes
Product Development Processes
Material and Service Acquisition Processes
Lean Design and Manufacturing Training
Classroom Training on Lean Concepts and Methods
Organization and Leadership of Workshops to address Lean Methods through review of a specific System designs for reduction in design complexity and cost
Review and redesign of internal systems flow from a personnel and procedure perspective
Provision of proprietary Munro Design Profit® software for client in-house design and process optimization study and implementation
Order of magnitude investment and variable cost study for directional decision making
Detailed "Should Cost" analysis of investment and variable costs, at any production volume, irrespective of venue of manufacture
---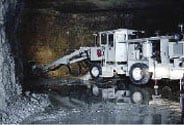 "We have implemented Design Profit® for significant cost improvements without degrading any of the design intent!"Earl Ramlow, Manager, Engineering Systems, Oldenburg Group