Munro & Associates has a long, successful and positive history with many of the world's ship, submarine, and other aquatic craft manufactures globally. Munro has helped its OEM customers; Electric Boat and General Dynamics ship yards (Bath Iron Works, NASSCO, Newport News) and BAE Systems, as well as many of their Tier suppliers such as ATK, DRS, Atlantic Ship Yard, Devcon L3, Westinghouse Titan, Weir Strachan & Henshaw, Litton, and many more.
Munro's combined experience spans several centuries and has been concentrated on not only redesign and serviceability of existing ships, submarines, aquatic craft and systems, but also new product development innovating the industry.
Our motto is that systems need to work right the first time, every time, and we have consistently brought docked and inoperable craft back to life as well as create new systems that will be serviceable and reliable.
Munro also has worked with many commercial, and pleasure craft as well.
Some of the services that Munro & Associates provides to the Marine industry are:
Product Concept Development
Ship Board Sub-Systems Packaging and Sub-System Design
Component Design and CAE Analysis to Support Sub-System Design
Design Optimization Ship-Board Product Applications
Design Change to Reduce Weight and Acquisition Cost
Design Change to Optimize System Functionality
Design Change to Overcome Durability and Sustainability Issues
Process Optimization and Process Redesign-Agencies and Contractors
Manufacturing Processes
Product Development Processes
Material and Service Acquisition Processes
Lean Design and Manufacturing Training
Classroom Training on Lean Concepts and Methods
Organization and Leadership of Workshops to address Lean Methods through review of a specific subsystem designs for reduction in design complexity and cost
Provision of proprietary Munro Design Profit® software for client in-house design and process optimization study and implementation
Order of magnitude investment and variable cost study for directional decision making
Detailed "Should Cost" analysis of investment and variable costs, at any production volume, irrespective of venue of manufacture
Reconciliation of Acquisition Costs
---
---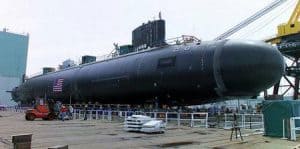 Electric Boat
Munro was a key player in the redesign for improved Quality, Reliability and Cost of the Virginia Class submarine. Numerous systems were evaluated and improved throughout the ship with similar results achieved as shown in the example for the sleeping quarters redesign quoted here by Ray Williams.
"45% less parts, 75% less fasteners, 60% less manufacturing operations. 4 Ship savings about $750,000 and 6,700 hours."Director of Naval Architecture, Electric Boat Corporation
Astute 4+

"Following the initial design and development of the Astute Class the programme was given a challenge of reducing the Unit Price Cost (UPC) for Boats 4 to 7. This required the project to challenge existing designs to reduce material and labour costs. The Lean Design work with Munro Associates provided a structured process to analyze the design and identify improvements. It contributed to a successful programme of work that delivered significant savings, meeting the challenges faced by the project."Peter Newman, Head of Adjacent Business, BAE Systems Maritime – Submarines